ブログ
A student recently asked me if there was an amateur summer sporting event similar to the Japanese High School Baseball Championship, one that captures Americans' attention the way it does the Japanese.
The short answer is: no. While high school football and basketball state tournaments are popular and well-followed in certain parts of the country, they only really register on a regional scale (organizing a nationwide competition that includes teams from all 50 states would be difficult and expensive due to the size of the country). Plus, high school sports are rarely played during the summer.
The closest thing I can think of is the Little League World Series, which takes place every August in Williamsport, Pennsylvania.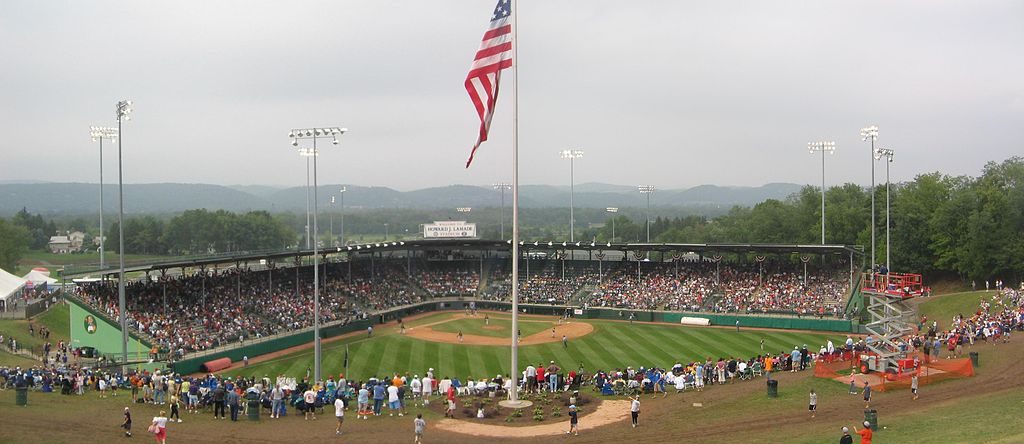 Little League Baseball is a youth baseball organization for 10 to 12 year olds with member clubs all over the world. The winners of 16 qualifying tournaments (eight from America, eight from areas outside the U.S.) go on to represent their region at the LLWS. Like Koshien, the LLWS has its own hallowed ballpark: Howard J. Lamade Stadium, which has been hosting little league games for nearly 60 years and can seat around 30,000 fans if you count the many that enjoy watching from the large grass hill in the outfield. The tournament is broadcast live on ESPN and many of the young participants have gone on to play in the Major Leagues, including Gary Sheffield, Jason Varitek, and Yusmeiro Petit (the only player to ever win the LLWS and World Series). 
Despite taking place in America, it's actually teams from other countries that have fared better over the contest's 71-year history. The Japanese team is actually the second-most successful LLWS club, their 11 championships (including five since 2010) trailing only behind Taiwan's 17. 
However, while most casual American sports fans are familiar with the event, to most it's still not much more than an afterthought: something to put on TV in the background during an otherwise dead period in the American sports calendar (unless of course there is a big scandal surrounding the tournament, as there was in 2001 and 2014).